Directions and Hours

From New Bern, take highway 70 East to James City. Turn right at Burger King onto Williams Road. Go to next stop sign and turn left. Go 3 miles and look for Crump Farm Road on the right. (two Windmill Palms are on that corner) After turning right go about 1 mile. Nursery is on the right.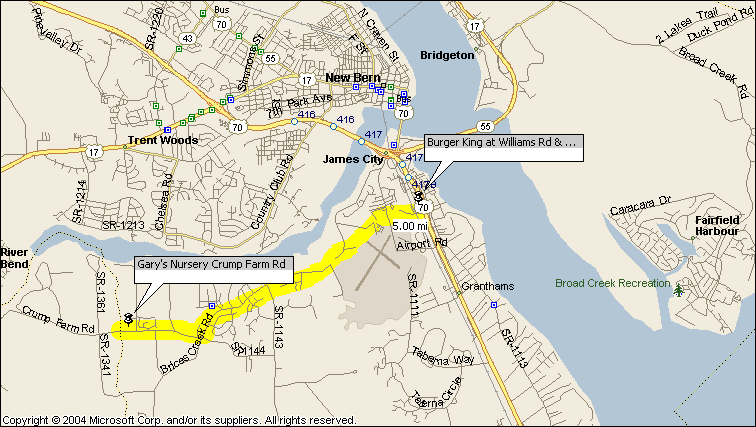 Hours: 

Variable Hours - Please Call Ahead

252-637-6858

Closed for lunch 12-1

No Loading During That Time

Closed Sunday

Sometimes closed during inclement

weather and other times.

Please call ahead.

680 Crump Farm Road

New Bern, NC 28562